MT Series FAQ
How do I change settings on the MT?

The MT modules use a DIP switch system, that allows you to change several parameters such as output voltage options. Some example videos of this are available:

Working Modes Explained Setting Working Modes
How do I wire the MT connector?

Each MT unit is delivered with it's proprietary connector, and a set of push lock solder pins. We advise soldering the pins first and then pushing the pins in to the connector once you are sure everything is correct. A pin diagram can be found on the rear of each MT unit, as well as on the datasheet for each unit.

The solder pins are very difficult to remove from the connector, so care must be taken when installing these units.

How do I connect the MT to an external DC Controller?

Please see the guide as below, as well as the video to help guide you through MT and USV6H setup.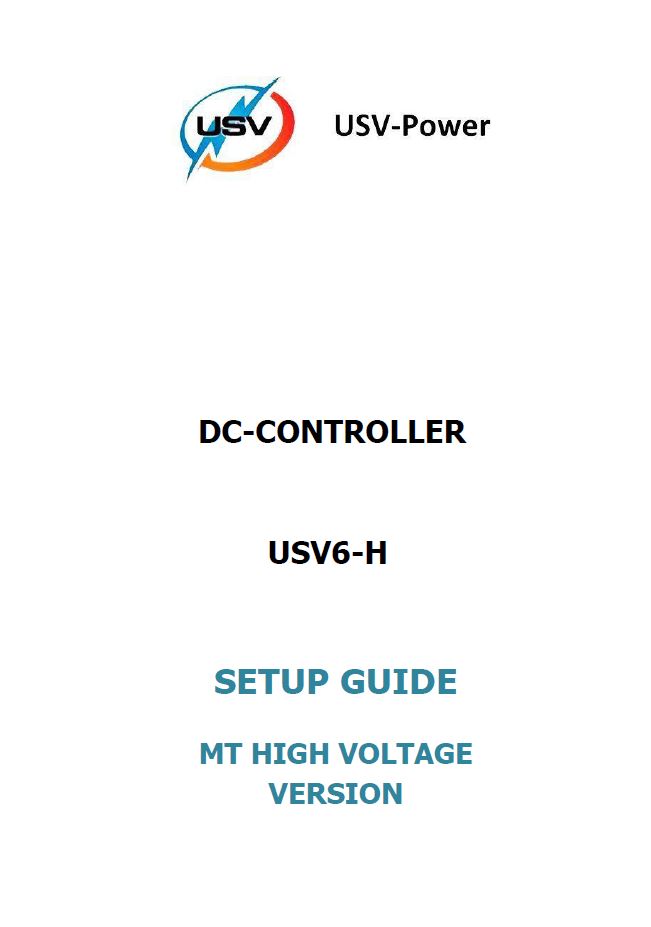 How do I use multiple MT units in parallel?

Each MT unit has one of two methods. Most will come with a short parallel cable, that connects in to a white port on the rear of the unit. All 110Vdc and 220Vdc units use this method, and it is a simple option to connect the ribbon cable across the two units. For further units, these work in a daisy chain fashion. On the 24Vdc and 48Vdc options, this uses a green terminal port, so a short cable is required to wire between the units.

What mounting options are available for the MT?
The 3kW MT units are 6U and can be used in either a 3 slot subrack, or mounted in an individual wall mounting bracket. The 6kW MT units are 8U and can be used in a 2 slot subrack. They are too large and heavy for a wall mounting bracket unfortunately.

Can I change the settings on the MT, using a PC?

The USV6H uses its own PC software, that can be used to send new settings from the USV6H and retrieve existing settings.