EA Elektro-Automatik is Europes leading supplier of power supplies, DC Loads and Bi-Directional power supplies for R&D and industrial applications. Operating out of a 18,000 square meter facility in North Rhine Westphalia, Germany with over 200 staff.
EA Elektro-Automatik is used in a range of industries including: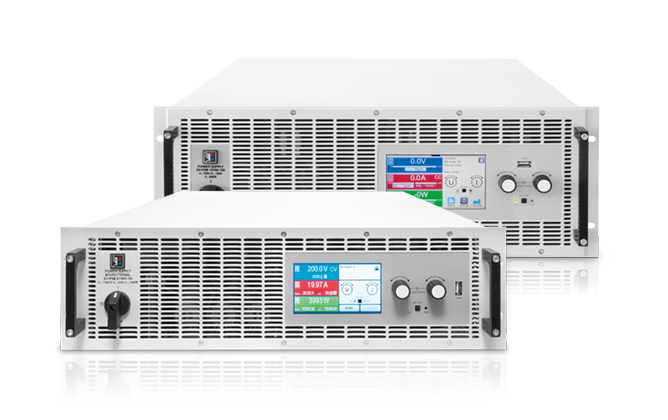 Automotive
Electric Mobility
Electrochemistry
Process Technology
Renewable energy
With a focus on innovation and development, EA have been developing new products for the last 40 years, with solutions for emerging markets and addressing technical challenges as they arise. This means they are leaders in new technologies such as introducing flexible output stages in laboratory power supplies; recovery of energy (back to the local grid) for DC Loads and the introduction of intuitive TFT touch screens across much of their range.

CP Power has partnered with EA Elektro-Automatik for several years, providing solutions in the automotive; power electronics; rail and renewable energy markets. If you have a requirement for a high quality Programable Power Supply; DC Load or Bi-Directional Power Supply please contact us today.