220Vdc Power Supplies
220Vdc is an industrial voltage used across various sectors. As it is a voltage primarily used for large industrial equipment many manufacturers do not cater to this requirement, which is why we do our best to offer solutions for quick despatch.

The MT series offers modular design for hot-swap applications. With
single
or
three phase
inputs available, the MT220V/10A units give 10A 220Vdc output. As the outputs are adjustable from 190-300Vdc output, they are suitable for charging batteries or used simply as a power supply. With up to 300Vdc output, it also makes it versatile for high voltage applications where a 300Vdc PSU isn't available.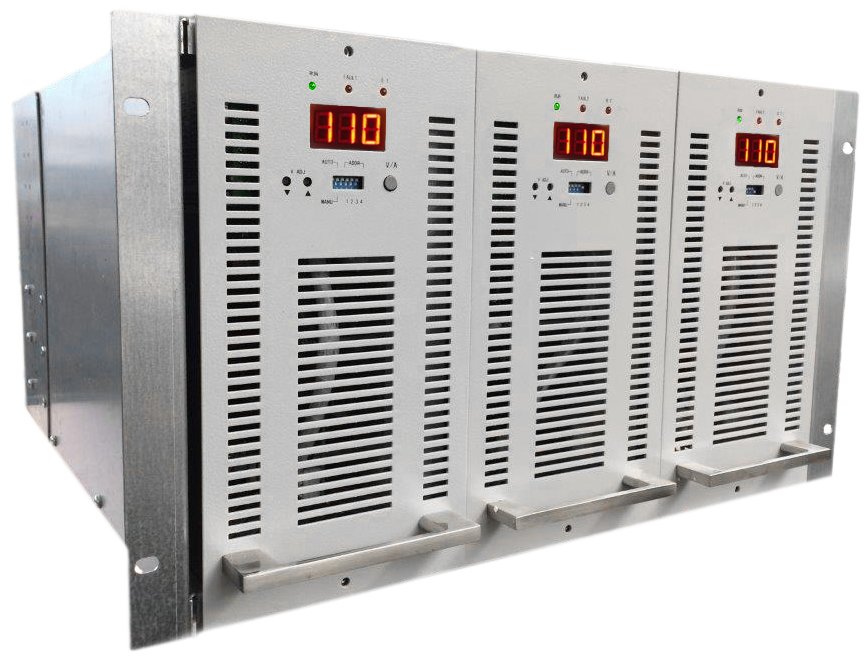 With multiple mounting options, the 3kW units can be used in a 19" rack or wall mounted. Alternatively, the larger
MT220V/20A-AN3
is a three-phase input only unit, supplying 20A per module for power dense applications. All the MT220V series are suitable for operation individually or with current sharing between multiple units of the same type. There are several settings available via the DIP switches on each unit, and with master and slave operation they can be easily changed with a single module. For further functionality, the M220V series can be used with the USV6H range of DC controllers adding more options for your applications.